With its new elastic,
Ricky Rubio
it remains in the Western Conference although it changes divisions. After eight seasons in the Northwest between Timberwolves and Jazz, Ricky will have new neighbors. This directly affects your calendar.
MORE | Harden does not crumple with Russell Westbrook next door: best scoring start of a season in the last 50 years
Against which teams will we see Rubio more than ever? Against the teams of Los Angeles precisely. The two big attractions next season will cross four times on the way to the Spanish base and their Phoenix suns.
Touch to review NBA.com Ricky's career against Lakers and Clippers. His best performances against LA.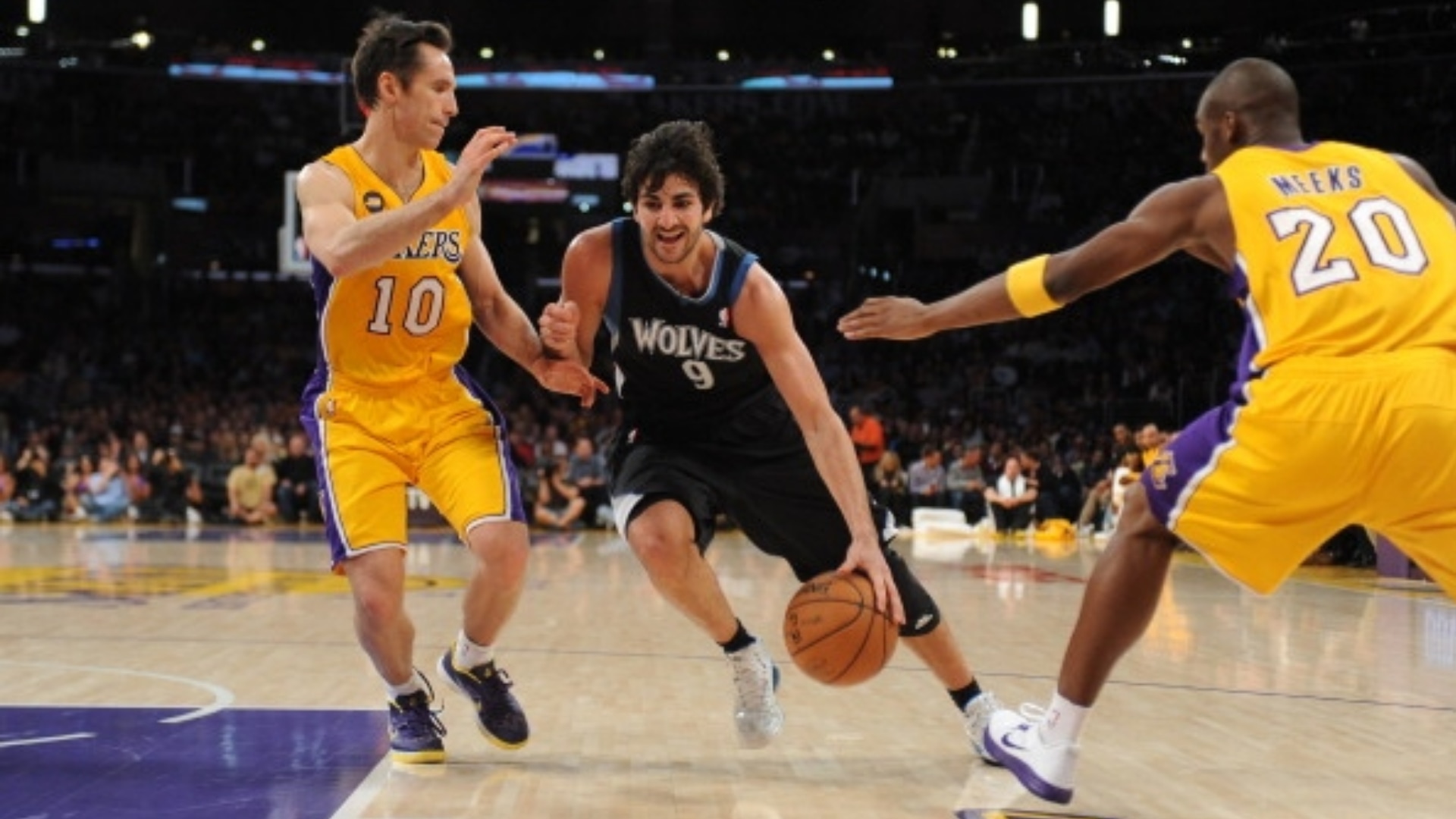 2011-2012 season
In his rookie year he barely stood out against the Clippers, without relevant performances. However, there are details against the Lakers.
His debut against an LA team was against the poor brother, on January 20, 2012 for the shortened season due to the lockout. He recorded 9 points (1/11 in shot), 6 assists, 6 rebounds and 3 steals in 32 minutes.
The premiere of the Catalan base against gold and purple was even more discreet: 5 points, a 2 of 13 in shot, 8 assists and 4 rebounds in 41 minutes.
Ricky's most relevant game against Los Angeles that season was one that brought terrible news. He signed 15 points, 10 assists and 4 rebounds along with a 5 of 12 in shot in 39 minutes, although he was injured after a clash with Kobe Bryant and the anterior cruciate ligament of the left knee was broken. It was a March 9, 2012.
Return season, 2012-2013
Ricky returned in December and that made him miss one of his duels against the Clippers. The truth is that this campaign did not stand out against the poor brother of LA, but in a match against the Lakers. He needed time and that course cost Rubio, with gusts and freshly recovered from the ACL.
On February 28, 2013 he flirted with the triple-double with his 13 points, 13 assists and 8 rebounds at the Staples Center. Good way to return to Los Angeles.
2013-2014 season
In one of his less brilliant seasons at the individual level in the best league in the world, Ricky had four clashes with the Lakers. In the first one he shone with 12 points, 14 rebounds and 10 assists. His, so far, only triple-double against an angel team.
It was an exhibition of a Ricky who added 5 steals and a good series of 5 of 9 in shot. A real great match again at the Staples Center on November 10, 2013.
2014-2015 season
The injuries made a dent in the base season, which missed one of three meetings with Clippers and all three against Lakers. Of the two he could play, Ricky premiered his triple-doubles against Clippers, although this time he did it at home.
It was on March 2, 2015, with 18 points (5 of 11 in shooting), 11 assists and 12 rebounds in 40 minutes.
2015-2016 season
It was time to turn around the situation last season. If in 2014-2015 he did not play against the Lakers, in 2015-2016 he played all three games against the gold and purple. Only one confrontation was lost against Los Angeles and it was against the Clippers.
Those who suffered his game were again those of Kobe Bryant. First, as soon as the season opens, on October 28, 2015: 28 points, 14 assists and a 10 of 17 in shot. Excellent performance of Ricky.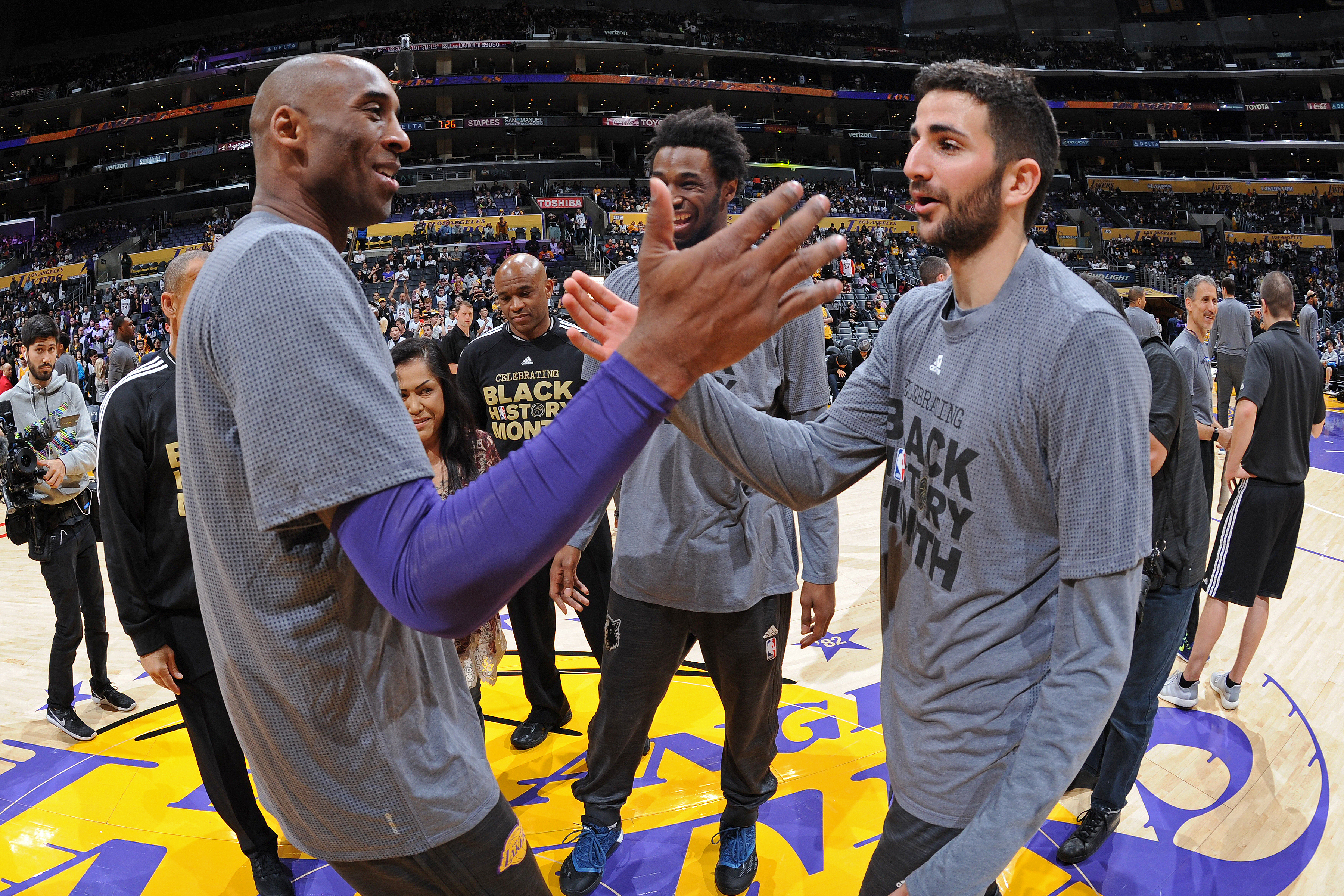 Later in the course, on February 2, he left a double-double with 10 points and 15 assists, in addition to a good 4 of 10 in shot.
Those 28 points of Ricky before the Lakers represented their maximum of career in annotation, that later battery.
2016-2017 season
The last season of the base in Minnesota, just in which he left brighter performances against Angels teams. He had three notable games at the end of the season:
vs Clippers, March 8: 15 points, 12 assists, 6 rebounds, 2 steals, 5 of 12 on throw
vs Lakers, March 24: 19 points, 15 assists, 3 rebounds, 3 steals, 5 of 13 on throw
vs Lakers, March 30: 33 points, 10 assists, 5 rebounds, 2 steals, 12 of 20 on throw
That double-double of 33 points and 10 assists represented not only his new scoring record, but also his last great game with the Wolves.
2017-2018 season
New equipment, same position, different style. In Utah they asked him to write more in Spanish and he responded. What did not change is that the Lakers were still one of the teams that were best given.
In his first showdown he scored them 21 points in a series of 6 of 13, along with 7 rebounds and 4 assists.
His great match against the gold and purple almost reached the end of the regular season. On April 3 Ricky wore 31 points, 8 assists and 6 rebounds, victory included.
In 2017-2018 Ricky worsened with respect to his first season with the Jazz, possibly the best of his individual career. He lost two of the four games against the Clippers and one of three against the Lakers. In none of those who played especially stressed.
It is up to him to change the script of the previous course and to punish again the teams of Los Angeles with Phoenix. He is especially good at facing the Lakers, especially at the Staples. Against the mythical franchise it has averages of 12.5 points and 9.5 assists. That is, his third best mark against a team in points and his best in assists.
In 2018-2019, Ricky has not yet debuted in front of an Angelino team, since in the game that faced the Suns on October 26, the base caused a physical problem. Today from 4:30 will have a new opportunity to shine against the Lakers of LeBron James in search of the second victory followed after winning the Nets,
The opinions expressed herein do not necessarily reflect those of the NBA or its organizations.
Source link
https://es.nba.com/news/ricky-rubio-vs-la-las-mejores-actuaciones-del-base-espanol-contra-lakers-y-clippers/n0kpfm8gqoix18srwfme39j68
Dmca